Lo Diable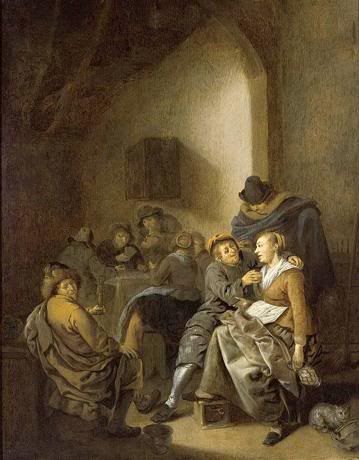 Located in the Upper City, Lo Diable is a Marseillais tavern frequented by bravos, cutpurses, gamblers, and streetwalkers.
Owing to the nature of its clientele, the Devil employs a number of bouncers to keep order and maintain a thin veneer of respectability; fights are quickly broken up or moved outside and loud drunks are shown the door. As such, it is a favored rendezvous of those interested in quiet dealings with Marseille's underworld, as well as a haunt of the city's predatory moneylenders. It's generally believed that the consuls of Marseille turn a blind eye to the Devil, allowing it to operate without interference from the municipal guard, in exchange for a generous cut of the tavern's profits.
Games of chance are always available at the Devil, and the tavern attracts more than its share of Marseille's gamblers, from brash bravos to slumming nobles. Welching on a bet at the Devil is cause for a beating, as is getting caught cheating, by the tavern's bouncers.
It's said by some that the Devil has an escape passge leading from its tap room to a nearby building.