Game Session: 9/23/2012
Pictures from the 9-23-12 Session
Ruined Keep of The Blood Marsh, Hampshire, England.
"What happened out there?" Geddren asked Kyrs.
"I made it out to the stone, and the words just came to me," Kyrs panted, "then the ground opened up and this demon emerged with thousands of giant insects. They are destroying the goblin army now."
"So were trapped down here now," grumbled Beldet.
Aiden replied, "Well, we just asked The Oracle if she could rid the army for us. I suppose she did."
The party returned to the pool. Kyrs, remembering the page from the book, tossed in twenty-nine more pieces of silver. From behind, he heard a sickening thick and slimy sound. He quickly turned and watched in horror as an arm, red and pulsating, without skin reached out from a pool of dark blood. It grasped the edge and pulled itself out, a disgusting humanoid being, it's muscles and tendons rippling in the torchlight, it's eyes staring at Kyrs as it emerged.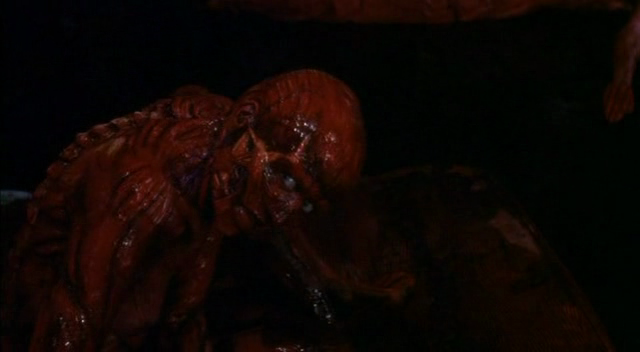 "Who? What are you?" Kyrs stammered.
A rasped whispered voice answered, "Help, me."
"What is it that you want?"
With a chilled voice, it answered, "Blood."
The party stood in horror as they realized they were trapped in the foreboding dungeon with a skinless monstrosity as the battle between demons and goblins raged overhead.