Sourcery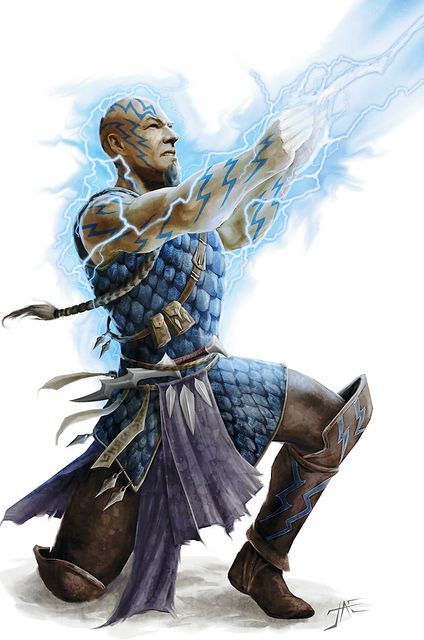 Sourcery differs from wizardry as it is the magical art of tapping into one's own emotions, thoughts and experiences to fuel powers known as "spells." Sourcerers are fairly uncommon as it requires a connection to one's spirit or essence that most individuals do not possess. Unlike more traditional magical studies that can be both taught and learned, sourcery is far less accepted in society.
The most noted practitioners of sourcery were the fey – an offshoot race of elves. The fey were extremely powerful, but also terribly corrupt. It was the fey's use of sourcery that first identified a weakness in its use, particularly in immortal or long-lived beings like orcs, dwarves and elves. For these races, tapping into one's own spiritual reserves drains their essences, reducing them to emotionless "husks."
The use of sourcery is banned by the elves and is an offense punished by a quick and merciless death. Dwarves avoid sourcery in general, having lived through the terror caused by the fey, but its use is not officially outlawed by dwarven society. Orcs rarely develop a skill for sourcery. Those that do are known as shamans. Being that most orcs die brutal deaths before they ever experience the scope of their immortality, and the fact that orc society is lawless and chaotic, sourcery is not banned, shunned or in any way thought of in a negative light. Humans practice sourcery against the advisement of the elves, however even the elves admit that humans display none of the adverse effects of sourcery. Magical theorists believe that this fact is explained by humans' relatively short lifespans. Roden sourcerers are known as warlocks. Like orcs and goblins, the ability to use sourcery is rare and like humans, the roden exhibit no adverse effects from the power.