Main Page
Vintiver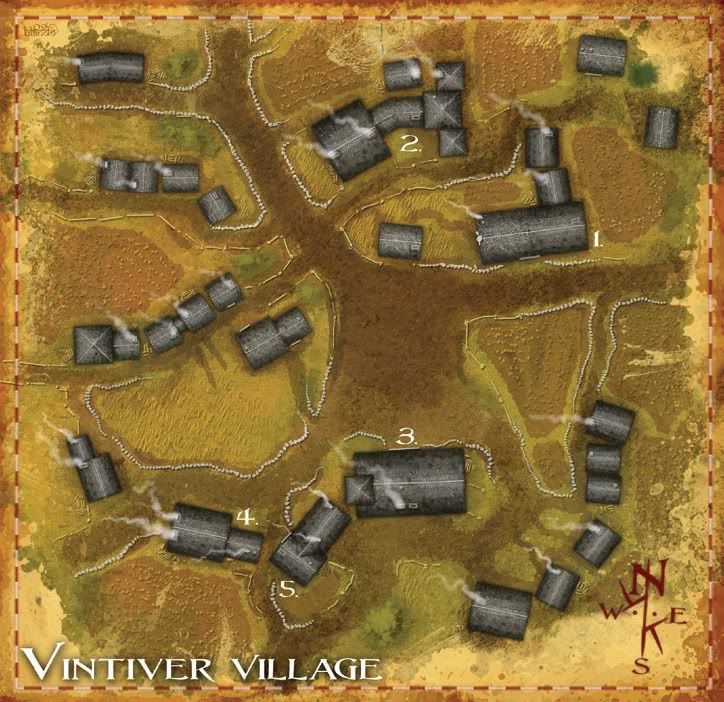 Vintiver is in the southeastern part of Ferelden, in the Southron Hills, where the rolling hillocks and elevation of the land are well suited to the village's primary crop: grapes. The
village itself is nestled in a shallow vale between the hills, affording some protection from the weather and an ample water supply.
Vintiver itself is made up of about two dozen homesteads, each with its own garden plot, where the locals grow their own food. The vineyards extend further up the hillsides, outside of the village proper, and there are a number of outlying farms considered part of Vintiver, but located a mile or more away from the center of the village itself.