Description
Bio
Ptasa grew up living with her human father and working at his side. She doesn't remember her mother, other than the painting that hangs on the wall in her room of her. Now she runs her father's repair shop, his eyes too bad to work, and has a habit of taking scraps of metal and creating things with them…though they don't always want to work at first.
She can be a little show boaty and likes to promote her talents. She was hired to create a mobile writing kit for a scholar, including an ink well that comes when you call. She has finished that as well as repaired the planeswatch.
One night while in the tavern she's invited to go along with a dwarf on his way to Hammerfast to assist in some demolition of kobolds with her explosives. She decides to go and is off to tell her father and to start packing, excited about her first trip away from Fallcrest.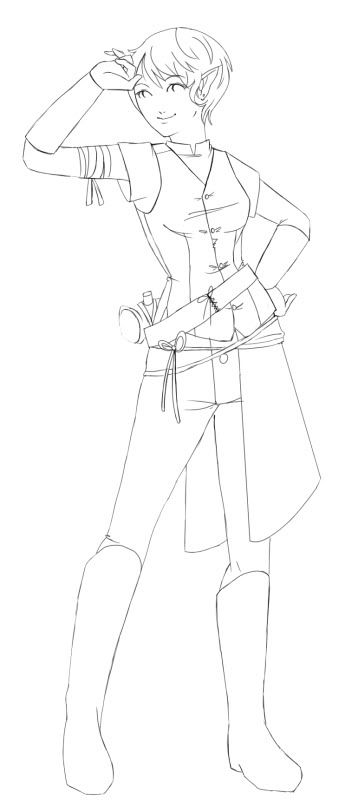 Character Name
Level
Class
Paragon Path
Epic Destiny
Total XP
Race
Size
Age
Gender
Height
Weight
Alignment
Deity
Affiliation
ABILITY SCORES
Score
Mod
M+½
Strength
Constitution
Score
Mod
M+½
Dexterity
Intelligence
Score
Mod
M+½
Wisdom
Charisma
HIT POINTS
Max HP
Bloodied
Surge Value
Surges
Current HP
Temp HP
Surges Used
Death Saves
Resistances
+
SKILLS
Bonus
A+½
Trnd
Arm
Misc
Character By • Sheet By