Bio
My Story

I've basically been writing my whole life, since I was old enough to put crayon to construction paper!
When I was in sixth grade, my uncle Mark introduced me to the then-current Dungeons & Dragons game (not to be confused with Advanced Dungeons & Dragons), in this game you could play elven elves and dwarven dwarves, I never looked back.
I continued writing throughout Elementary School, High School, and College. Even in my later years I would always be doodling something about my campaign world. I ran campaigns for group of friends off and on over the next two decades.
I served in the US Army 1st CAV (CAVARTY) from 1990 – 1994.
I then attended Paul Smith's College and earned a two year degree in Culinary Arts. I spent the next two years unsuccessfully trying to find a "career" in the food service industry. I enjoyed cooking, just didn't enjoy the business.
Deciding to take my life in another direction before I got to old I figured I would go for a tech degree. Video games were just starting to make a big comeback, and I was a HUGE Quake player. It seemed the right fit.
I attended Full Sail University 1997 – 2001 and graduated with degrees in Entertainment Business & Game Development.
Ready to break out into the world of video games I landed a job with Big Huge Games. I did a lot of menial work for my first year as the company was consumed with getting its title "Rise of Nations" out the door. I didn't last long, feeling pushed to the side I was ready to explode with creative magma. I needed to work somewhere I could vent. I usually poured these creative juices into my role playing games.
I started to become obsessed with gaming as a whole. I was very active in the video game community, traveling the country to participate in LANs and spending hours on end playing online. I was also still heavily involved in table top gaming and in the summer of 2002, I submitted a Dungeons & Dragons adventure I had written for my own group, "of One Blood…," to Dungeon magazine. They accepted it! Unfortunately this was exactly when Pazio acquired the rights to it and they never published my scenario, but hey I got paid!
Afterward, I thought, "Hey, that was cool. I wonder who else will pay me for writing game stuff?" I then submitted a cover letter, resume, and writing samples to every roleplaying game company I could find on the Internet. This was at the beginning of the d20 boom, when Wizards of the Coast released the core Dungeons & Dragons rules mechanics for other companies to use for free, so plenty of companies were out there.
My strategy worked. My first project was for Palladium Books (sometimes called "Palladium Games"); my second was for Pandahead Productions. After that, things just got better. Now I'm a full-time freelance writer, editor, game designer, and game developer. I write for all kinds of game companies, trading card games, and video games (they need good story development as well). I became involved in all aspects of product development, wrote timely reviews and articles for a couple of newspapers, magazines, and online media sources.
A few of my credits include;
Cabochon, Inc.

MUD

Roleplaying Game Wyvern – Contributing Writer
Rifts: Promise of Power Video Game Story Development Team (Palladium's Representative to Backbone Entertainment)
Stormfront Studios: Development team for Forgotten Realms: Demon Stone
Pandahead Production: Xcrawl; "New York Crawl"
Contributing story development for Reaper Miniatures Casket Works. Including background and scenario story development.
Worked with Greg Farshtey on various Bionicle storylines and continuity.
Contributing credit for re-worked storyline for American release of Gormiti Cartoon Series.
R&D/Playtesting for Necromancer Games
R&D EA Bioware Austin,TX (a short 3 months)
Silicon Knights contributing storyline development and canon for Too Human Video Game Trilogy
Mjolnir

LLC

a.k.a. Iron Crown Enterprises consulting work and development for

HARP

("High Adventure Role Playing").
38 Studios Copernicus

MMORPG

currently working on strategically planned brand extensions into film, TV, books, comics, and action figure iterations. Along with plot & storyline development.
Stardock Entertainment, Inc. Elemental War of Magic Story development &

BETA

Testing
Savage Sorcery "Ensorcelling the

RPG

World" – The Pentad Cycle; an alternate worlds guide for Table-Top RPG's. Bryn Mawr & The Five Factions War Campaign Supplement. …From Grace trilogy & set of Adventure Path scenarios. The Online GameTable; a a virtual gaming table for traditional PnP games. ENie nominated 4E D&D Campaign – A Dark Wood
I'm currently semi-retired and hard at work on a "Hobby Business", Savage Sorcery, launching my own ambitous line of RPG products. Check out SavageSorcery.com or Savage Sorcery on FaceBook for more info…
Design Philosophy
I took game design at a college called Full Sail in Florida earning a pair of degrees. I also travel to various colleges, high schools, and trade schools giving one of two gaming lectures every couple of months, one is entitled "Principles and Theories of Game Design," and the other is "Getting Paid To Play" (the second is more video game oriented), so I have some ideas about what makes a game fun. I can't really go into it all in detail here, though, but I will say that everything comes down to choice. Choices are what make a game a game (as opposed to another form of media): the audience is actively involved in the experience. Choices in a game are best when they are interesting. (I have several criteria to determine whether or not a choice falls into that category.) If you have a game with interesting choices, you're on the right track. I also believe All Games (with the exception of solitary games) are excuses for people who like each other to get together and engage in a common activity.
Currently
I've been happily married to my extremely patient, non-gaming wife Jeanne for many years. We live in a large farmhouse on Cayuga lake in upstate New York. I have two amazing children, Son Bayley (15) and daughter Autumn (10). An old golden retriever, Charlie, a seven-toed smililedon (orange tabby cat) Red, and a viscous, 3" Dragon (Painted) Turtle, Timmy.
I still run bi-weekly session for my RPG/Tabletop gaming group, though we vary what we play. Participate in an RPGA Living Forgotten Realms game every other weekend & D&D Encounters on Wednesdays. I often fire up the XB360 (Gamertag = Dra8er) or PC for some online fun, try to get in some Magic the Gathering in at my local shop, or just relax with the family when I've got a moment.
As for work, well what I do for money & what I do with my time are two different things and it would be extremely hard to explain in this post, suffice it to say I don't own a mansion or a yacht, but I've no need for a 9 to 5 "job".
When I'm not gaming, writing, or spending QT with the family I enjoy cooking, crafting homebrewed beer (& drinking it!), fishing, reading, or exploring the many gorges and creeks around Cayuga Lake.
More Info On Me @ Dra8er.com
on Facebook – Christopher Hardy or Savage Sorcery
Contact Me; dra8er@gmail.com or 315-246-6255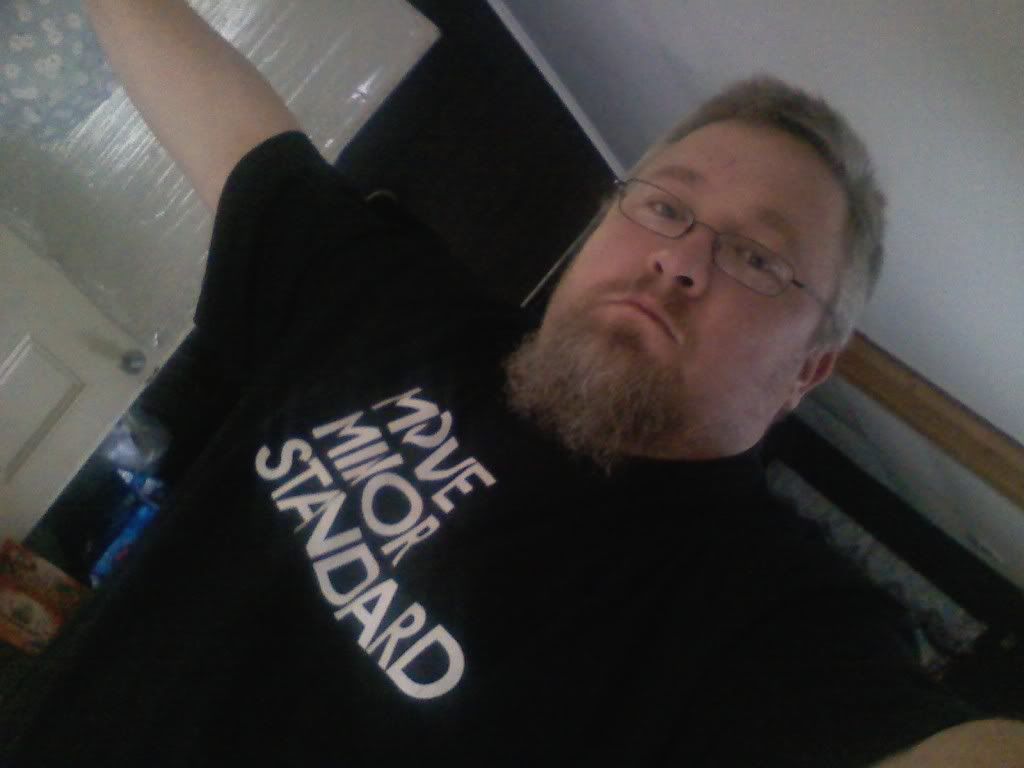 Achievements
Campaigns
| Is the GM of | Is a player in |
| --- | --- |
| | |
Friends' Activities